An ideal loyalty program is incomplete without deep data analytics
Just having a loyalty program is no more an advantage for brands. Each native American is part of an average of 16 loyalty programs. This stat becomes highly important with more brands launching loyalty programs and increasing the competition. When customers have multiple choices, they choose the brand that reciprocates their loyalty and matches their expectations through a seamless experience.
To deliver precisely what your customers want, marketers need to understand customers, which is only possible through deep data analytics. Focusing on data-driven marketing strategies makes brands 6X likely to be profitable on a YoY basis. Brands with a loyalty program are sitting on a goldmine of customer data.
Deep data analytics makes a loyalty program actionable.
The primary goal of any loyalty program is to retain customers. It enhances the customer experience with offers, rewards, and experiences to achieve retention. But without deep data analytics, there is always a high risk of customers leaving your loyalty program because 8 out of 10 customers switch brands with just one poor experience.
Marketers leave no stone unturned to deliver the expected customer experience, but without deep data analytics, they are unaware of crucial insights. Customers love to be part of a data-driven loyalty program because of the benefits they receive.

In addition to delighting loyal customers; deep data analytics identifies members who are least engaged and unhappy with your brand. This helps marketers proactively create specific offers and campaigns to bring those customers back. Along with a mobile app-based loyalty program, Chick-fil-A has an entire focus on capturing and analysis of customer data. Credit to their data analysis, the brand has 13 million active loyal members who return due to personalized offers and exclusive rewards.

How can Deep Data Analytics Benefit your Brand?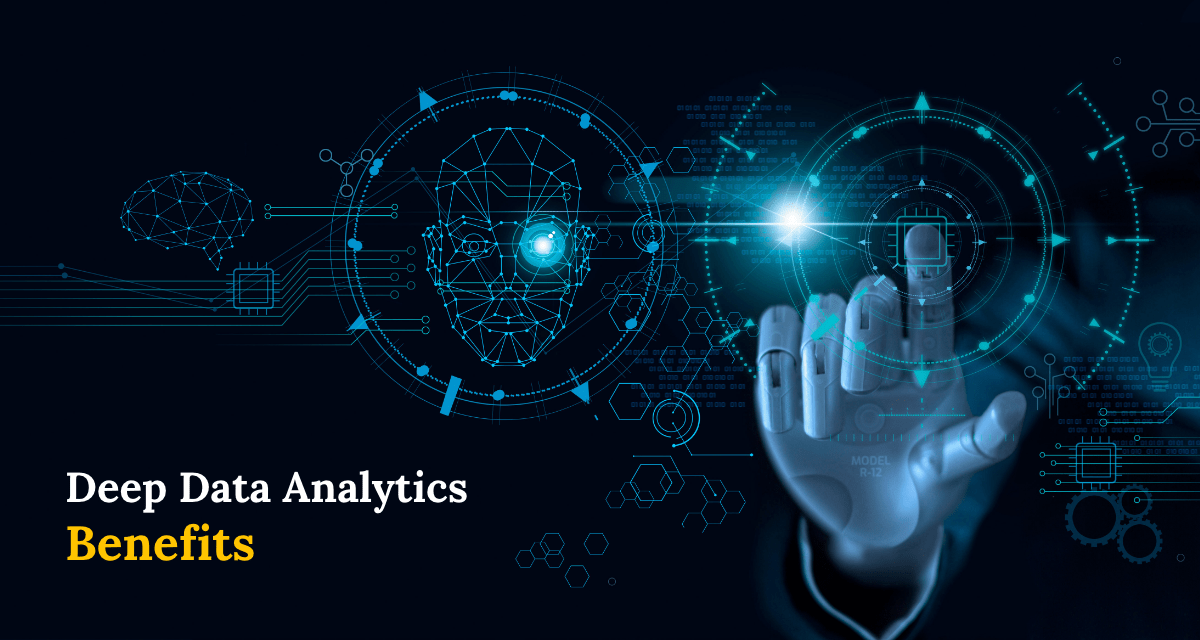 It is necessary to shift from the conventional approach of accumulating data to putting it into action and producing marketing-qualified insights. Meijer's mPerks loyalty program thoroughly collects data online and in-store through POS. They leverage this data by personalizing communications and inspiring store visits. Meijer's data-driven loyalty program focuses on past purchases, device information, online browsing habits, and financial information. This data is analyzed and enables relevant communications through chatbot, mobile app, and in-store checkouts.
A 360-degree understanding of customers.
Today, knowing just the email and demographics of customers puts your marketing nowhere. The third-party data is losing its value with a decrease in quality and authenticity. In a survey, more than 50% of marketing professionals accused low-quality data resulting in ineffective marketing campaigns.
Loyalty programs yield zero and first-party data directly received through customers. With deep data analytics, brands collect data like purchase history, buying preferences, search queries, and more which gives a deeper understanding of customers.
( Learn more about how to collect zero-party & first-party data here )
Insights on making loyalty programs future-ready
In this ever-evolving digital landscape, customer behavior is constantly changing. An effective campaign from 2 years back could produce below-par results today. The only way to tackle changing customer behavior is to make your loyalty program agile and adaptable.
Deep data analytics generates reports on the effectiveness of different loyalty campaigns. Such insights can improve the efficiency of marketing plans without compromising accuracy. 67% of marketers believe that data-driven programs bring much-needed speed to their decision-making processes. Rapid action to changing market scenarios ensures that brands are not far behind customer expectations.
Deep data analytics helps with predictive analysis.
To differentiate your loyalty program, you must prepare for the future, act on the present, and analyze the past. With deep data analytics, marketers are equipped with forecasted customer behavior. Predictive analysis prepares brands to leverage topical opportunities like increased shopping in the holiday season and offering rewards at the right time for unsatisfied customers. 80% of customers who left a store felt that the brand could have done something to retain them.
Lancome used predictive analysis to retain such customers. They offered 100 loyalty points, equivalent to $10, for sharing their feedback on what could have made them stay for non-members. Once customers share the form, they receive a coupon code with promised loyalty points. Targeted communications and increasing customer lifetime value can be achieved through Predictive analysis.
Takeaway
Harnessing the power of deep data analytics puts your brand in a position to rectify the existing loyalty program and prepare for the next wave of loyalty. From targeted personalization and segmentation, brands can connect with customers emotionally and act promptly with relevant communication to ensure long-lasting relationships. Hence, understanding customer behavior must be the top priority of marketers. Seeking customer understanding is equivalent to seeking long-term growth.