6 Effective Ways to Improve Customer Retention in Loyalty Rewards Programs
Sometimes, businesses get too busy attracting new shoppers that they forget about their current ones. Growing your customer base is always a great idea; however, it is also beneficial to nurture your company's customer retention strategies.
Boosting customer retention rate even by 5% can increase profits by 25% to 95%. That's a pretty good motivation to find ways to keep hold of your current customers. When done right, a well-implemented customer loyalty program can do wonders for your bottom line.
What are loyalty programs?
A rewards or loyalty program is an innovative strategy that provides exceptional customer support by offering rewards for regular purchases. A well-executed program can help increase engagement, which can lead to retention. It is also a means of expressing your appreciation to your loyal customers and increasing lifetime value.
There are several forms of loyalty programs. Some allow customers to collect and redeem points for gifts or discounts, while other programs give rebates based on a minimum purchase requirement.
Companies spend so much on loyalty programs each year, but are they worth it? If done the right way, then the answer is yes. Studies have shown that loyalty programs can contribute to about 20% of the company's profits. In fact, 84% of consumers revealed that they are more likely to support a brand that offers a loyalty program.
The Benefits of a Good Loyalty Program
1. It motivates customers to buy again
Aside from great business services and products, a loyalty program is a great incentive for customers to return for more and further support the brand. Repeat customers significantly contribute to a company's sales because they spend 67% more than their first purchase.
2. It's a way of standing out from the crowd
There are currently 2.1 million online businesses in the US alone. The competition is stiffer than ever since other companies can also match your branding, price, product features, and eCommerce site design. However, you can be steps ahead by implementing an exceptional loyalty program that reflects your unique brand personality and serves your loyal customers.
3. It encourages customers to spend more
Multi-tier loyalty programs stimulate engagement and motivate customers to spend more. It involves hierarchical tiers that customers can achieve based on the number or value of their purchases. The closer customers see that they can upgrade their level, the more motivated they get to buy more of your offerings.
6 Ways to Use Loyalty Programs to Improve Customer Retention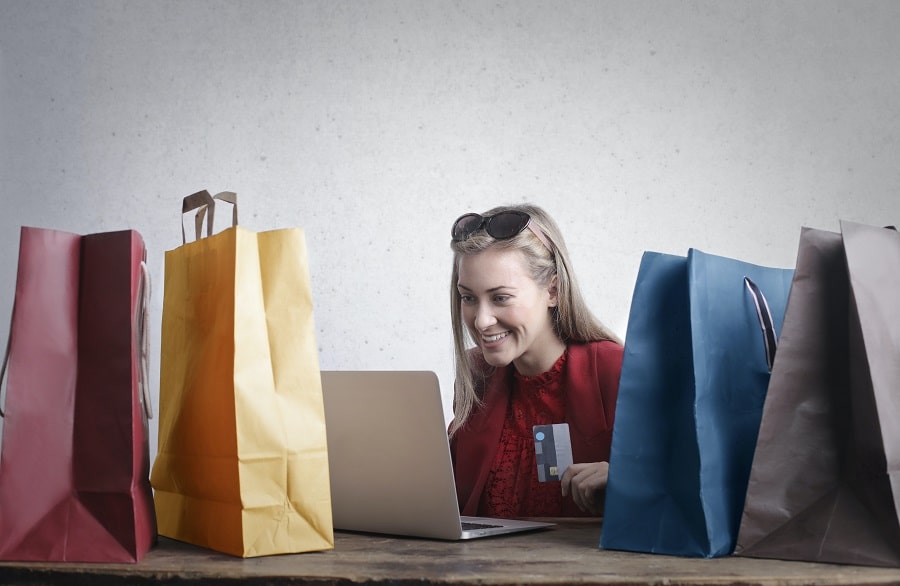 Loyalty programs are powerful tools that you can use to encourage customers to always choose your business over others. The key to achieving optimal customer retention is proper implementation of the program.
Here are some ideas on how to retain your customers through an effective loyalty program.
1. Make a game out of it
People love the challenge and dopamine rush of games. Incorporating a tier or VIP feature into your program stimulates engagement and encourages repeat purchases.
Customers would aim to reach the top tier, which means they would interact with your business regularly. When members reach a higher level, they feel like they are part of an exclusive club. The sense of achievement and belongingness makes them want to stay with your brand for the long haul.
2. Create a program that matches your target audience
One of the keys to surviving the tough competition in business is to personalize your marketing efforts, loyalty program included. You can create a unique name that resonates with your following.
You can also conduct tests to determine your customers' buying habits and what kind of rewards they would appreciate.
3. Grant rewards for referrals
The word-of-mouth marketing concept has been around for a long time, and it still works to this day. You can persuade shoppers to refer their family or friends to your business by providing them with incentives through a referral program. This plan can simultaneously increase retention and acquisition rates.
4. Create attainable rewards
Have you ever tried a carnival game that was so impossible to win? It's frustrating, right? Do not give your customers this same nasty feeling by creating rewards that are hard to attain. If it is difficult for them to earn points, shoppers will be discouraged by your loyalty program (and eventually your business).
Create a point system that is fair to your customers. You can offer points not only for every dollar spent but also for social shares, page likes, or simply by celebrating a birthday. Since all of these are easy to achieve, customers will enjoy engaging with your brand.
5. Make a simple yet highly engaging program
Life is already complicated as it is, so make your program as gratifying and straightforward as possible. If the mechanics and policies of the program are hard to understand, people will stop using it. Ensure that your point system is easy to navigate, and the redemption procedure is not complicated.
A user-friendly program also widens your reach. Your current customers can easily explain them to their peers, so the chance for referrals can increase.
6. Provide customer support
There may be instances when your customers will have questions about your loyalty program, no matter how straightforward your mechanics are. For example, they may want to know how to redeem their points or use them for other purposes. Being able to answer their questions promptly, whatever they are, is part of excellent customer service.
An Excellent Customer Loyalty Program is a Win-Win Offering
Rewarding your customers with exciting perks for doing business with you is one of the best ways to keep them happy and satisfied. When they are happy, they'll likely remain loyal to your brand. This loyalty increases your retention and acquisition rates. It only proves that an excellent loyalty program fosters a positive relationship between a business and its customers- a win-win situation, indeed!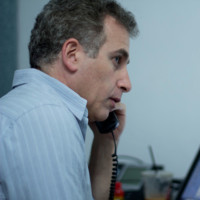 Author: Alan Shapiro
Author Bio: M. Alan Shapiro is the CEO of Executive Boutique Call Center, a Philippine customer service outsourcing company and call center. Since 2008, he has been helping his clients' companies grow by providing them with high quality and reliable outsourcing services from their two offices in Cebu, Philippines. He spends his free time snowboarding, skiing, mountain biking and gardening.