Boost Customer Engagement with 6 Types of Loyalty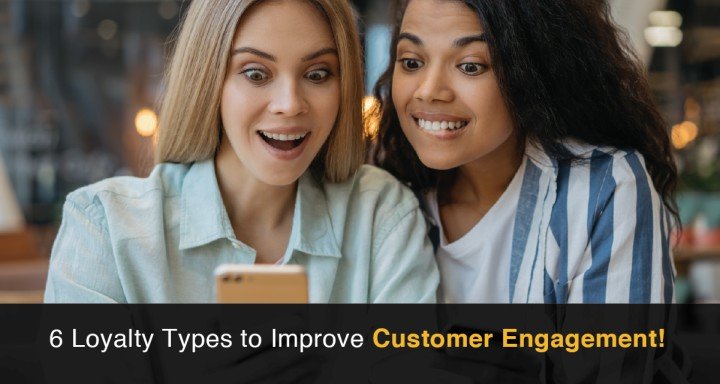 With increasing competition, most businesses focus on customer acquisition as an engine for growth and pay little attention to customer retention. This is a mistake because retaining a customer is 7x cheaper than acquiring a new one! On average, loyal customers are worth 10x as much as their first purchase. Isn't this reason enough to focus on customer retention?
How to Improve Customer Engagement
Learning how to improve customer engagement is the first step toward customer retention. There are 6 types of loyalty initiatives that create engagement. They are categorized based on the type of loyalty they develop.
1. Transactional Loyalty
This is a simple, transactional form of engagement. In a transactional loyalty program, points are awarded for purchase transactions and are exchanged for discounts, rewards, and promotional incentives.
2. Behavioral Loyalty
By nature, people tend to stick to convenience which creates behavioral buying patterns. Brands can influence their customers' purchases with a behavioral loyalty program. To do this, bonus points are given when certain products are purchased at specific times, double points are awarded for purchases above a threshold, and extra points given depending on purchase frequency, etc. This helps brands achieve their stated objectives – increase average order values, push through certain products/categories, maximize sales during peak/slow seasons, etc.
3. Social Loyalty
Social loyalty invites customers to earn points through various social media related activities – shares, likes, follows. This helps brands achieve social media chatter, aid the brands' overall marketing, and engage customers on the social media front. The brand also enjoys top of mind recall when the customers are ready to make their next purchase!
4. Engagement Loyalty
Building on social loyalty, engagement loyalty programs incentivize customers for email sign ups, newsletter subscription, survey completion, etc. This helps brands derive deeper insights into their customer base, leading to effective customer segmentation and better targeting. Moreover, this also enables brands to communicate more effectively with customers in a personalized manner through various mediums.
5. Emotional Loyalty
Emotional loyalty is all about creating a bond with customers which goes beyond points and purchases. Instead emotional loyalty is achieved through simple actions like wishing customers on their special days coupled with surprise and delight gifts. Through reward tiers, brands can make customers feel special by inviting them to exclusive events or providing early access to new product launches etc. With such feeling of exclusivity, customers form an emotional connection with the brand.
6. Advocacy Loyalty
Word-of-mouth and referrals are one of the most important drivers of growth for a brand, both to engage with existing customers and acquire new ones. The best loyalty programs should incentivize customers to refer a brand to their friends. Likewise, other forms of advocacy like reviews and testimonials are equally important, and customers can earn points for these as well.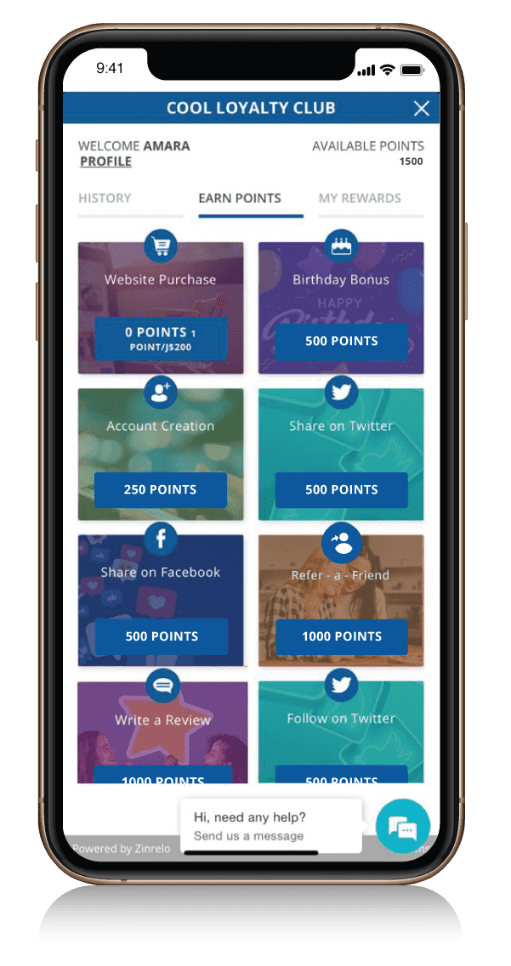 To get customers to perform each of these activities, brands must include the necessary loyalty marketing information within their email communications. Studies reveal that 72% of consumers prefer to receive promotional messages through email. Including loyalty marketing information in emails to inculcate different types of loyalty – social, engagement, behavioral, emotional and advocacy is the key to boost customer engagement.
A great example is of Listrak & Zinrelo's common customer: The RTA Store, one of the largest online, ready to assemble and pre-assembled home cabinetry retailer in the USA. They started including loyalty points information in their email messages and immediately observed a 26% increase in revenue as a result of increased engagement with their email.
In summary, loyalty programs engage with customers in a 360-degree manner to build & nurture relationships. The loyalty points accumulated through various activities create a powerful hook for subsequent purchases. Including loyalty information in email leads to greater engagement. Nurturing 6 types of loyalty ensures that the customer remains invested in the brand, leading to improved retention, repeat purchases and profitability.
This article was originally published on listrak.com