Understanding the evolution of loyalty programs to navigate the next wave of loyalty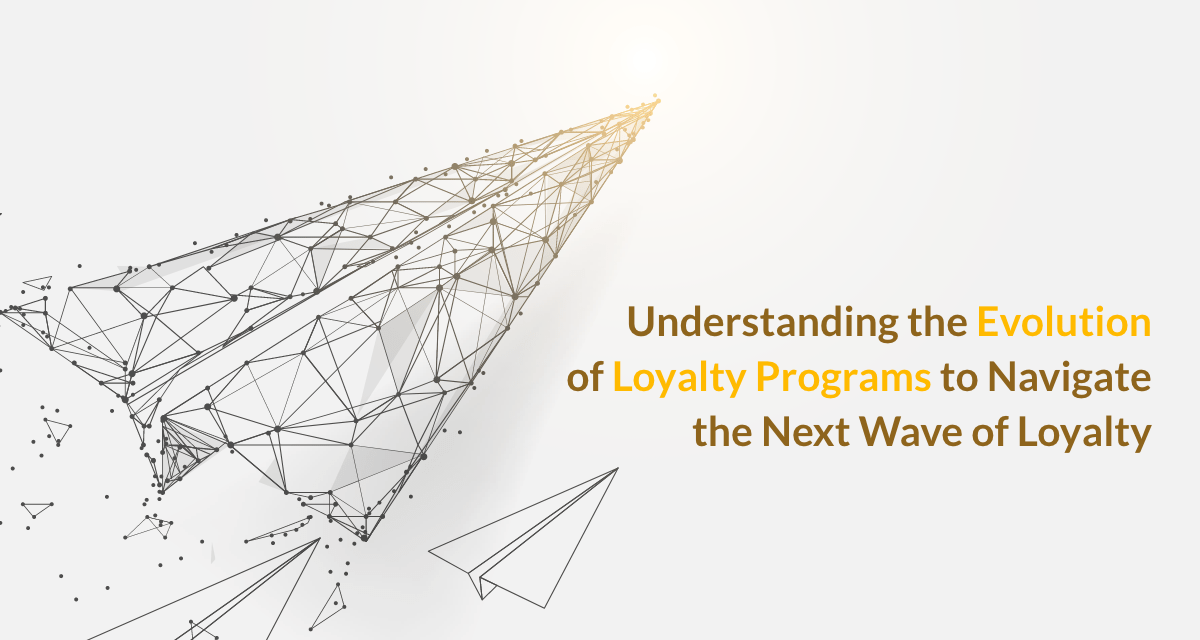 Loyalty programs did not start as a discovery or an invention. Even before the first-ever dated loyalty program, the shop owners treated select customers differently than others. Loyalty management is just another "way of doing business" to ensure the sustainability of brand growth. Loyalty was never a hack; it has been an intrinsic part of the business.
The first ever-dated loyalty program in 1793 gave customers copper tokens that could be redeemed later for products. In the subsequent years, loyalty management became a popular concept. Tokens, cards, and box tops were used to instill loyalty among customers.
Nonetheless, the premise of loyalty programs was solely to increase revenue. Compared to today, the proposition has transformed into nurturing relationships and building communities. This incredible evolution throughout the years holds deep insights into piloting customer loyalty in ever-changing times.
Let's unlock the past to understand the lessons from evolution.
The Inception Phase
The copper tokens ignited the idea of offering something to customers to encourage repeat purchases. But copper tokens were not cost-effective for shopkeepers.
Sperry & Hutchinson, a green stamp company, shared printed stamps with retailers and supermarkets. Retail brands would issue these stamps to customers, which were redeemable.
The green stamps acted as a catalyst for other brands to create their loyalty programs. At that time, brands understood that loyalty programs were an efficient tool to achieve higher revenue with an existing customer base.
The Development Phase
Loyalty programs are deeply connected with customers. With changing customer behavior, loyalty programs evolve simultaneously to close the gaps between expectations and delivery.
After the widespread success of green stamps, a recipe development brand, Betty Crocker's move to introduce "Box Tops" worked efficiently. This loyalty program worked for 77 years till 2006 before getting dropped. Being creative with loyalty programs enabled brands to differentiate easily from the market.
Another impactful example is a popcorn brand, Cracker Jack Popcorn. They started "in-pack prizes" rewards. Each packet of popcorn had a "toy" surprise to gratify customers instantly. Today, Kellogg's & Pepsi use in-pack & on-pack codes. By scanning the codes, customers can receive rewards instantly.
Many brands started incorporating loyalty programs into their marketing strategies. Though, following trends and best practices was never a solution to achieving marketing goals. It's only possible through strategic consultation and the ability to adapt.
The Maturity Phase
With rapid technological innovations in the 2000s, the world was changing its way of working. Brands had new ways to interact with customers, and marketers were learning about customer data and its management.
One loyalty program which started in the 20th century is American Airlines' "Frequent Flyers Program," which is now known as the AAdvantage® program. It was the first program that required customers to register their data to join the program.
In 2007, mobile apps became a popular medium to communicate with users. Soon Starbucks, McDonald's, and Domino's launched their loyalty programs with mobile apps.
Customers' expectations have been changing throughout the years, demanding seamless experiences from brands. Brands have tackled this consistent evolution by upgrading the MarTech stack with data being the driver of change. The accessibility of first-party data has allowed brands to enhance decision-making with intelligent algorithms processing huge chunks of data and producing actionable insights.
A holistic approach is necessary to navigate the next wave of loyalty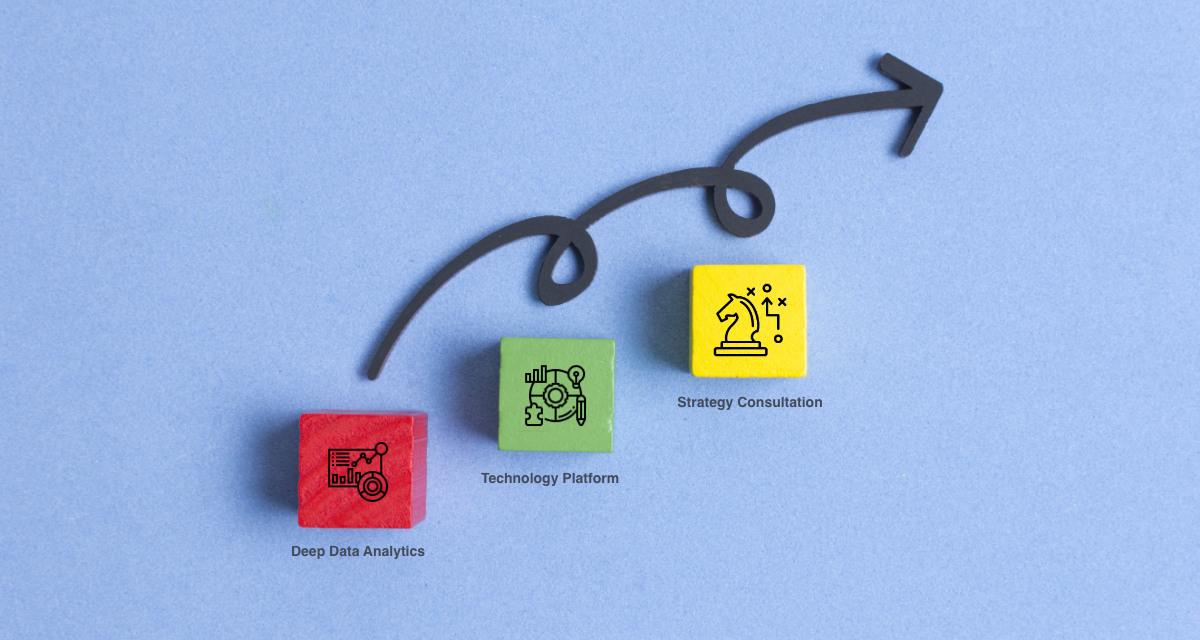 The next-gen MarTech stack promises automated communications and offers in real-time for customers. Additionally, integrating partners and collaborators in the ecosystem create numerous possibilities for every brand to bring sustainability to growth.
To effectively implement modern MarTech, brands need to adopt a holistic approach. The holistic approach to customer loyalty has 3 key transformation essentials as follows:
Deep Data Analytics:
Evolution reveals that data has changed the world. But for now, & with next-gen loyalty programs, data needs to be in action. By leveraging deep data analytics to understand, predict and evaluate customer behavior, brands can ensure sustainable growth.
Technology Platform:
A lag in technology directly impacts the customer experience. The technology platform should have features that help brands offer a seamless customer experience at all touch points.
Strategy Consultation:
Only relying on market trends and best practices is not enough for a brand. However, with a clear strategy, brands cut through the noise to create long-term impact.
The pandemic, followed by accelerated digitization, has put market leaders in the pursuit of a strategic approach to building an ideal loyalty program. But, an Ideal loyalty program does not exist. It's always about evolving and adapting to the market at the right time.
With the MarTech ecosystem crossing nearly 10,000 vendors this year, marketers are often confused about choosing the right solutions for their brands. The increasing challenges also signify increasing opportunities for enterprises to target. Vendors have solutions for specific pain points of global enterprises. To choose the right solution, marketers need to plan strategically. Strategic consultation makes choosing the right solution easier for marketers.
Nonetheless, the evolution in the modern world will become rapid, complex, and far more uncertain than ever.
For the present and future, brands need to adopt a holistic approach. Get holistic loyalty with data analytics, technology, and strategy aligned towards a common goal of building better customer relationships.