How have loyalty programs and rewards evolved post-pandemic?
The pandemic era completely disrupted the market. Everything stopped and evolved during the constraints and regulations. Customers changed their shopping behavior, impacting the effectiveness of loyalty programs.
According to a report by Marketing Charts, 78% of customers have a favorite brand that rewards them for their loyalty. In addition, a report from Mckinsey states that more than 76% of customers have changed their buying habits. Personalization, omnichannel experience, experiential rewards, and gamification are new features in loyalty programs.
Customers had no option other than using digital platforms to engage with brands. Helping local businesses and adopting digital ways of shopping & transaction were fundamental changes in customer behavior. The National Retail Federation indicated that 49% of consumers made a purchase to support local small businesses during the crisis.
A McKinsey report, "The Quickening," states that e-commerce experienced the same amount of growth in three months that would have otherwise taken 10 years. Convenience, reliability, and availability are what customers are looking for from brands.
Customers are turning to alternative brands that may be less known but are readily available and offering them better alternatives and value for money.
Impact of the pandemic on loyalty programs
Before the pandemic, older age demographic audiences were the primary subscriber of paid loyalty programs. Post-pandemic, the new Gen-Z have shown enthusiasm in showing loyalty to their favorite brands. According to Wise Marketer, gen-Z is 70% more likely to become part of a premium loyalty program than an older demographic audience.
Such customer behavior changes have forced brands to revamp loyalty programs with a multi-dimensional approach.
For years, the airline and travel industry has been the biggest players in the loyalty market. However, the pandemic impacted travel, hotel, hospitality, entertainment, and sports industries adversely. The changes in loyalty programs are not limited to these industries. Almost every brand worked out a few ways to tackle changing expectations of customers. Here are some common changes loyalty programs went through: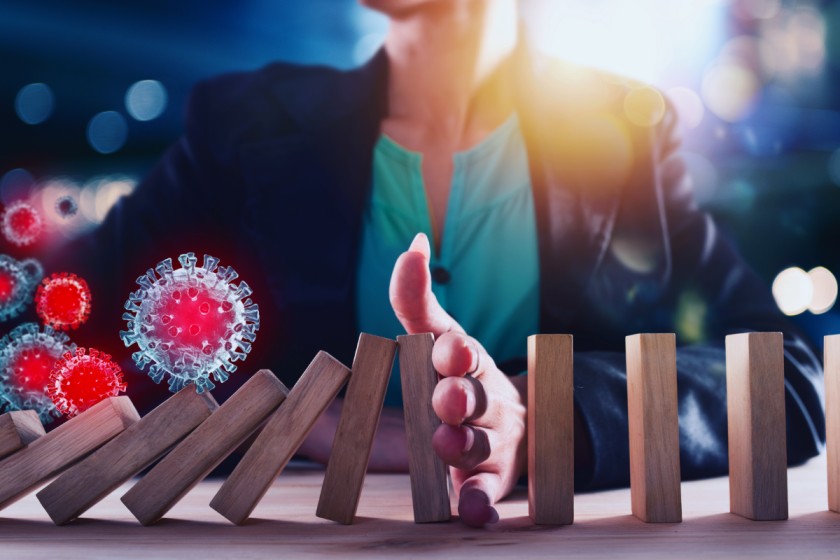 1. Putting the customers at the core of loyalty programs
Rewards have been the primary reasons customer joins any loyalty program. American multinational hospitality company Hilton introduced several improvisations to its existing loyalty programs post-pandemic. By extending the deadlines to use rewards points and reducing the points required to join the elite community, Hilton made its loyalty program customer-focused.
Some key changes in Hilton's loyalty program post-pandemic include:
Use free weekend night rewards on any night of the week. Earlier, customers could only use these rewards on weekends.
Elite customers received complimentary continental breakfast as a benefit of elite membership. After the pandemic, customers can use the free breakfast option through online delivery from anywhere in the hotel.
Gold status is achievable with 40 nights only.
Another interesting example is Hyundai acted decisively as the pandemic spread by making changes to their Hyundai Assurance program. This revised program offered a solution of deferred payments for new purchasers and for recent buyers who suffer a job or are temporarily unable to work.
2. Collaboration over Competition
Earlier, hotel and travel brands collaborated on loyalty programs and gift cards. Both industries complement each other. Hence it was easy for brands to collaborate with interlinked similarities. But post-pandemic brands from different industries collaborated to offer a seamless customer experience.
An example for this is Caesars Rewards, the largest loyalty program in the gaming industry. The members have access to exclusive benefits and member rates at all Caesars Rewards destinations, invitation-only events, and personalized experiences with an extensive collection of sports, entertainment, celebrity chef, and travel partnerships.
A recent example of partnership loyalty programs is Nike and Dick's loyalty programs. The brands decided to create a loyalty tie-up app for their frequent customers. To value customers who prefer offline experience, Nike aims to simplify earning reward points through this collaboration.
Nike's customers can also drop off returns on Dick's outlets. Nike loyalty program links to Dick's membership online. It allows customers to shop for exclusive Nike shoes and apparel on Dick's website.
3. Personalization-focused loyalty programs.
Offering rewards that customers want defines the success of a loyalty program. Not all customers value the same reward equally. This necessitates personalization in loyalty programs. For example, Starbucks' loyalty program has hyper-personalized rewards for their customers.
Here's how Starbucks has achieved 1:1 personalization:
Behavioral segmentation: Modern loyalty platforms collect user data. What your customer is buying, when they are spending more, what are their favorite places, and much more can be known. Starbucks uses this data to segment the target audience into smaller groups. It becomes easy to offer a segmented audience a personalized experience.
Gamification: Starbucks has built its loyalty program entirely around gamification. Generally, brands experience retention rates improving by 6%-10% when using gamification. With the help of data, Starbucks' loyalty program sparks emotions by offering personalized rewards for actions like downloading the app, ordering through mobile, or purchasing a muffin with a regular latte.
4. Introduction of new industries in the field of loyalty programs
Before the pandemic, the hotel, retail, hospitality, and travel industries had the most loyalty programs. After the pandemic, customer retention has become challenging for almost every industry. More brands in the healthcare, sports, and food industries have started introducing loyalty programs in their customer retention strategy.
The fast-food giant McDonald's has launched a loyalty program for the US in 2021. By integrating the mobile app with a loyalty program, McDonald's aims to personalize the buying experience.
Another example of a brand from a new Industry in loyalty programs is SKANDIUM.
SKANDIUM is a UK-based furniture brand. Introducing a tiered-VIP loyalty program, SKANDIUM aimed to increase repeat purchases by giving access to member-only events and exclusive launches.
5. Inclination towards paid loyalty programs and community building
64% of loyalty program members are willing to pay extra for exclusive gifts and higher points. After the pandemic, there has been a rise in premium loyalty programs. Brands are delivering experiential rewards for paid members. It encourages the emotional commitment of customers to the brand.
AthletaWell's loyalty program is an excellent example of a community-based loyalty program. The program focuses on connecting its members with others to provide value and reduce the stigma around women's health and well-being.
Significant changes in rewards and processes of loyalty programs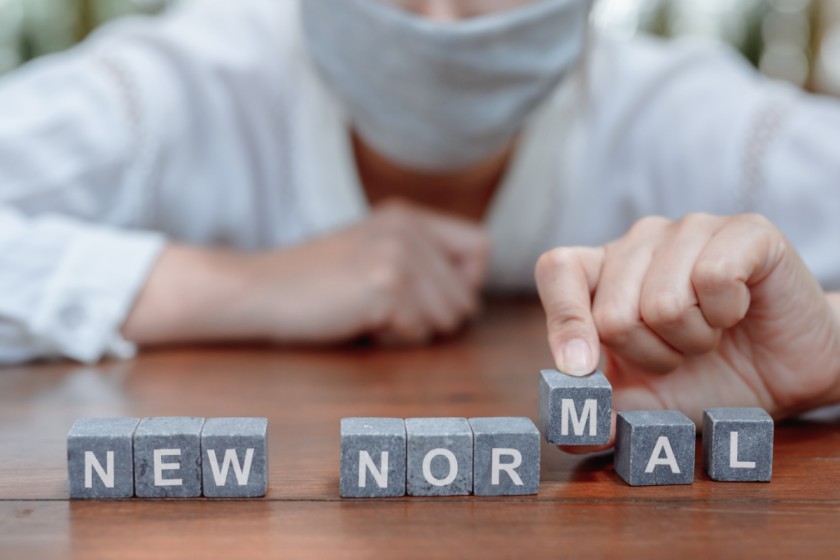 Basic rewards have become ineffective in achieving customer retention goals. As a result, brands are adding more value to rewards.
1. Gift cards
Gift cards are one of the most common rewards in a loyalty program. Customers with a gift card usually spend 10-30% more than the card's value.
After the pandemic, brands' focus shifted from basic rewards to experiential rewards. Instead of just giving cashback, brands are offering gift cards to customers. It could be a travel gift card, a dinner meal gift card, or a salon gift card.
Gift cards also allow brands to collaborate and offer a comprehensive experience for customers.
2. Experiential rewards
Millennials make up more than 50% of the customer pie of any business, and 72% of this generation values experience more than material things. More brands have started including experiential rewards in their loyalty programs.
These rewards could be anything- from creating and naming a menu item themself to a free treat on their birthday. Getting a free ride on Uber or free dinner on Zomato, the gen-Z audience is inclined towards such rewards.
3. Contactless transactions have increased
Digital payment is a mandatory feature to have. E-gift cards and cashless transactions are attractive features in modern loyalty programs. 40% of total Starbucks sales happen through contactless payments.
According to Gasbuddy, more than 50% of U.S. respondents purchased fuel from one brand in 2020 as they offered contactless payments. Digital payments add another dimension to the data collection of brands. Though, it comes with a responsibility to safeguard customers' sensitive information for brands.
Conclusion
The pandemic had a severe impact on businesses around the globe. The market leaders say digitization has accelerated, and loyalty platforms need to evolve quickly to adapt to customers' needs. Omni-channel experience and personalized rewards have become the most common expectations of loyalty program members. Also, data It is the time to learn from customers feedback and be proactive in meeting their needs. Businesses that are quick to act here will be able to create a positive brand image.
With more brands implementing loyalty platforms, the competition is tough. Delivering value through seamless experience will be a defining factor in the success of any loyalty program. Zinrelo is one such platform with multi-dimensional loyalty program features. It's a 360-degree loyalty platform is helping market leaders increase customer lifetime value and profitability while building long-lasting relationships with customers.