Building Customer loyalty with an effective customer retention strategy – A Game Changer
"Get closer than ever to your customers. So close that you tell them what they need well before they realize it themselves."
– Steve Jobs
In a competitive landscape, there are only two evergreen customer retention strategies, providing outstanding customer service and boosting customer engagement. In fact, they might just be pegged as the new marketing.
Think about it. In a hyper-connected digital world, no one can be better than a happy customer when it comes to creating a buzz about your brand. Arguably, it can even be the cheapest form of marketing strategy ever explored.
So, it's time to get back to the drawing board and look at the best customer loyalty retention strategies that can prove to be a game changer for your brand's voice!
1. Make Customer Service Readily Available
It would make no sense to invest a substantial amount of resources at the back end of customer service processes if the front end is not optimized. If customers do not have an easy and quick channel of communication with you, it is bound to leave them unsatisfied and annoyed. One of the best ways to do so is to include every possible medium of communication, including phone, email, and even live chat. In fact, Live Chat has quickly risen the ranks to become the most sought after communication channel today. Research by Moxie Software highlights about 62% of the customers who are visiting your website from mobile devices expect Live Chat to be present, and as many as 82% would go on to use it! Companies such as Acquire are readily helping their customers realize and leverage the potential of Live Chat.
While you do this, also make sure that the design of the website complements the information in a way that it is always at an arm's reach for customers.
2. Have Channel Specific Strategies
While direct customer service is important, you cannot overlook the potential of serving customers with content that they love to consume. Creating the right content is also more likely to help you capitalize on social proof. The way customers engage with your brand online speaks volumes about the value of your products.
Take the case of Content Marketing Institute (CMI) who realized a large gap in the way news is presented to their customers. The underlying potential pushed them to create a marketing podcast that went on to be widely popular among their customer base. The value of the content made customers become loyal to the brand, helping CMI to become a household name in the world of content marketing.
3. Constantly Educate Your Customers
Even after they made a purchase, just because they bought from you, it doesn't mean that you forget about your customers. You need to constantly help them realize incremental value through your brand, whatever it takes. Why? Simply because with the number of options available to them today can make them switch to a competitor at the blink of an eye.
HubSpot has gone to great lengths to exemplify this. By providing customers with a dedicated knowledge base, known as the HubSpot Academy, they have helped countless people upskill themselves in domains such as marketing, sales, and customer service. This is further complemented by a certification program. This constantly keeps customers engaged & drive customer loyalty in the long run.
4. Surprise and Delight
The key to a long term customer retention strategy is to never take them for granted, however successful your efforts are turning out to be. Not only will this help you land more customers but also ensure that they keep coming back for more. If the ROI of your marketing and sales campaigns have been constantly positive, it can be tempting to put all your eggs in these baskets. But at the end of the day, customer acquisition is about 5 times costlier than customer retention.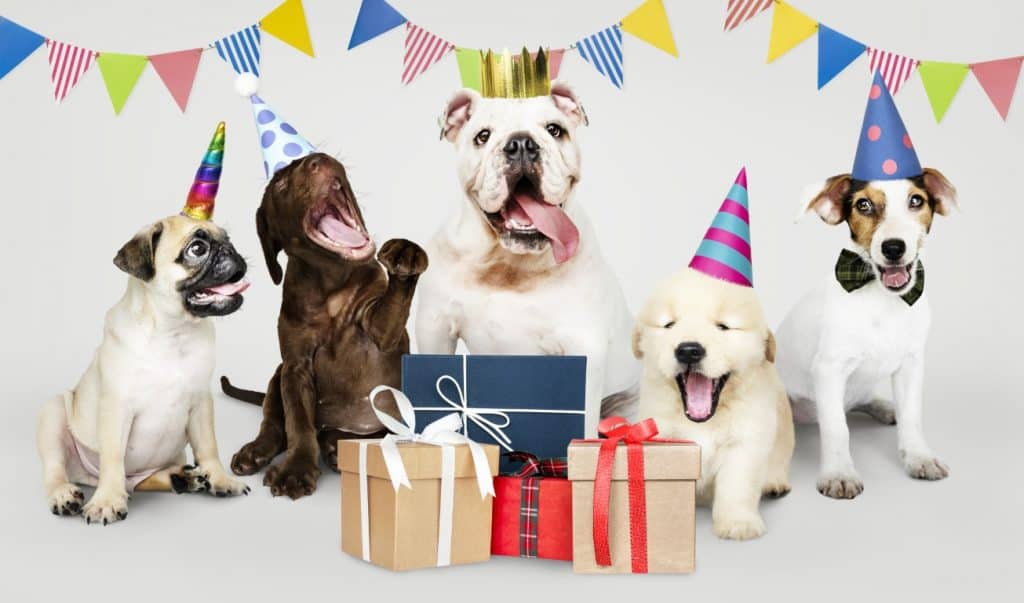 Take the case of Chewy, a pet supply e-commerce company, that leverages the concept of surprise reciprocity to delight its customers with out of the blue gifts and cards for their pets. These include hand-written thank you letters or even free samples of new products.
5. Leverage Experiential Marketing
Another way to get past the point of sale and truly influence the mindset of your customers is to figure out a way to tap into positive hypes around events. At the same time, this should be done in a way that provides delightful and memorable customer experiences outside your primary value proposition.
During the 2012 Summer Olympics, Coca-cola ran a 70-day campaign that included the Coca-cola Beat Generator App. The purpose of the app was to bring music and sports together by highlighting the Coca-cola brand. The app used samples and sounds from real games and allowed users to share it across social media. The result? 1.78 million Facebook impressions!
6. Anticipate Customer Needs
Customer support, in essence, is generally reactive in nature. The customer encounters a need, your team is intimated about it, and a befitting solution is extended that solves the problem. Happy ending? Not really.
Instead of waiting around for problems to occur, place yourself in the shoes of your customer to anticipate their needs even before they encounter them. Think about it this way, is it better for an airline company to offer free miles to a customer while intimating them only an hour before their flight about its cancellation? Or should it rather focus on optimizing its operations to intimate customers about possible cancellations days before they actually occur? The quality of your customer service efforts means way more than any reconciliation offer or marketing tactic.
Conclusion
Focusing on customer retention should be the primary tactic for companies if they aim to boost the lifetime value of their customers. In fact, statistics suggest that existing customers are 50% more likely to try new products and spend 31% more when compared to new customers!
A well-designed loyalty program, can help you go a long way with customer retention.
---
More About The Author: Sam Makad
Sam Makad is an experienced writer and marketing consultant. His expertise lies in marketing and advertising. He helps small & medium enterprises to grow their business and overall ROI. Reach out to Sam Makad on Twitter or LinkedIn.