Boost Customer Loyalty with a Robust Loyalty Platform!
Businesses are growing their potential customer database every minute. Companies are focusing on retaining their repeat customers. As per Harvard Business Review, every business loses 50% of its customers every five years.
It is easy to understand the importance of building your community of loyal customers. Finding a loyalty platform that is robust, secure & scalable at the same time ensures sustainability for a longer time.
Businesses are now taking advantage of robust API-led loyalty platforms in data collection, personalization, and integration. Deloitte's recent survey shows that companies that take meaningful steps to maintain customer loyalty are 88% more profitable than typical businesses that do not.
Essential Features of a Robust Loyalty Program.
Different programs have different degrees of effectiveness. They vary from business to business depending on the objectives of a company.
Starbucks loyalty program is one of the most successful loyalty programs in the world. With over more than 20 million customers, Starbucks rewards a star on every dollar their members spend at Starbucks, also two stars for every dollar they add to Starbucks' digital card.
A robust loyalty program includes a different set of data and marketing tools with various strategies such as:
Emails and mobile numbers to send users daily updates. Updating users of upcoming offers or thanking them for their previous purchases. Create a personal connection with special events, e.g., birthdays, anniversaries, etc.
The data about users' previous product purchases, earlier visits, and purchasing behavior helps you understand their behavior better.
With data, you get the ability to create a personalized experience for customers and make them feel important.
Over the years, the security of personal information and maintaining privacy has become a critical issue for customers.
Here are some standard practices that can enforce customers' trust in loyalty programs.
You can send members regular emails to keep security features at the top of their mind.
Personalized emails can be sent reminding your customers to change their password, followed by the links to perform actions required for that.
Reward customers who are performing relevant tasks for their security, like changing passwords after the regular interval or adding two-factor verification.
Reward customers who sign up by providing relevant information required for a personalized experience and subscribing to security preferences.
How API-driven loyalty programs are driving more success?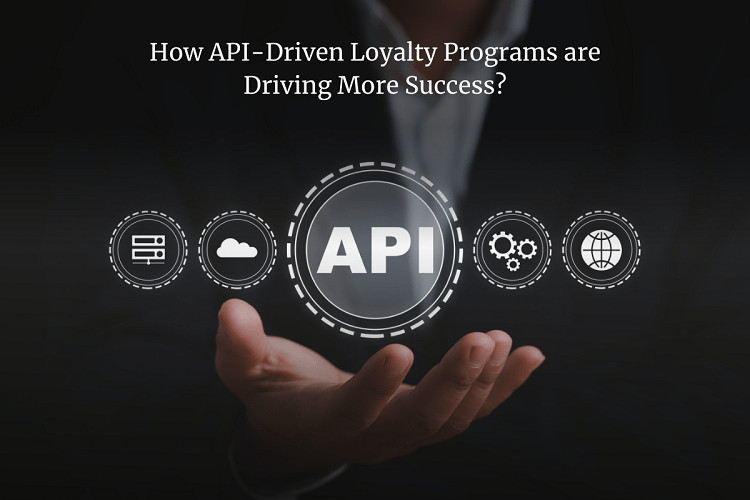 Since the pandemic, nearly 60% of customer interactions have been shifted to digital. Different sectors started getting a significant burden due to the sudden change.
API-first loyalty infrastructure is the most effective way to provide a seamless loyalty experience because it provides a 360-degree approach for connecting your data to applications and software.
Costa Coffee believes in customer loyalty and has made the best use of API-led loyalty to provide a better customer experience and create a chance to grow through increased customer loyalty. It already had a good loyalty program, but with the technology added to its program, it achieved an extremely seamless experience by making data sharing easy along with multiple applications.
Similarly, FatFace, the UK-based fashion and accessory retailer, realized those legacy systems and siloed data were standing in the way of its plans to create a multi-channel and multi-geography strategy. Using API-led loyalty infrastructure, it successfully integrated its new eCommerce platform with other systems without impacting the overall integration. They experienced the following benefits:
The best week of sales in the week leading to Christmas.
Enabling customers to buy from any device provides a better customer experience.
Key Benefits of API-driven Platforms: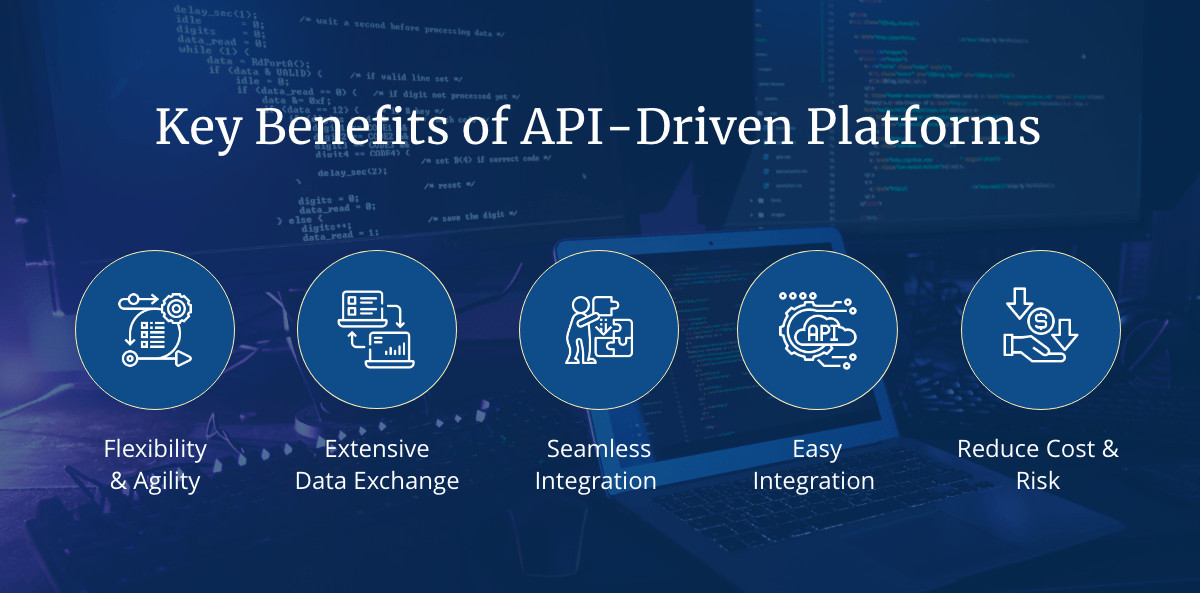 Headless loyalty provides more flexibility & agility to loyalty programs:
A headless loyalty software is an API-first loyalty platform that enables any software application to integrate loyalty functionality via API. The headless approach means that launching the loyalty program is both quicker and easier. With no tight engagement of front-end & back-end systems, developers can create functionalities for an ideal customer experience. Headless loyalty platforms are backend, designed to process any type of loyalty transaction in a manner that is decoupled from the frontend, customer-facing environment. It allows a business to define the front-end while having the platform provide the functionality.
Extensive data exchange:
APIs enable seamless data exchange between different products and platforms. This makes collaboration between platforms easy and quick. Loyalty platforms can use the data to monitor and track the performance of the loyalty programs.
Seamless integration with customer experience:
Customers are looking for personalized experiences. With APIs, you can track their behavior and offer customized suggestions or rewards. Without APIs, it would be very difficult for brands to create customized solutions for the specific needs of customers.
Easy integration with any web software product:
This is the core functionality of APIs. They are built to be compatible with any web app or software. So, once you have the API-driven loyalty platform, you can collaborate with different platforms and products where your customer is spending more time.
Reduce cost & risk in Innovation:
Marketing is a lot about experimentation. Winning more customers depends on how creative and innovative your marketing strategies can become. Fortunately, APIs boost innovation by taking some amount of risk of time and cost out of it. Earlier, it took several months to build a new product, and hence the risk was high. But today, with APIs, you can leverage pre-built functionalities and test your prototype.
In the age of data and bots, it has become essential to create loyalty programs that are powered by technology. With APIs helping you monitor your customers across platforms, you can find opportunities to enhance the performance of the loyalty programs.
Zinrelo's API-enabled Loyalty Platform enables businesses to launch a robust customer loyalty program.
Zinrelo is a modern-day API-driven loyalty rewards platform that maximizes repeat sales and per-customer revenue through 360-degree customer engagement. Brands across the globe vouch for Zinrelo as the best loyalty platform.
Seamless Integration & Easy tracking with all major platforms
Zinrelo's loyalty platform comes seamlessly integrated with the industry-leading eCommerce platforms and email service providers. Zinrelo also has plug-n-play extensions on several marketplaces. Webhooks are aimed at enabling our merchants to extend the functionality provided by Zinrelo's Loyalty platform by listening to the events and adding additional functionality like CRM integrations, email notifications, and integrations with wallets/account credits, etc.
With the rise in technology where everything has moved digitally, and the world is working on data, it is important to understand your audience and provide them personalized support based on previous data you have. Customers share data with only brands they trust, and these pieces are pivotal in their journey with the brand. Offer a seamless experience to your customers by retaining the faith of your customers using a robust, secure, and scalable loyalty platform.