Augment Loyalty with Tier-Based Loyalty Programs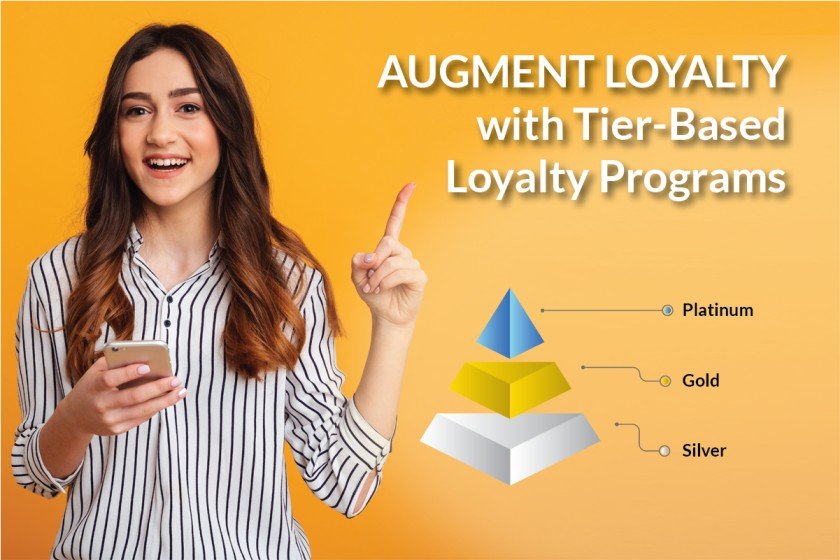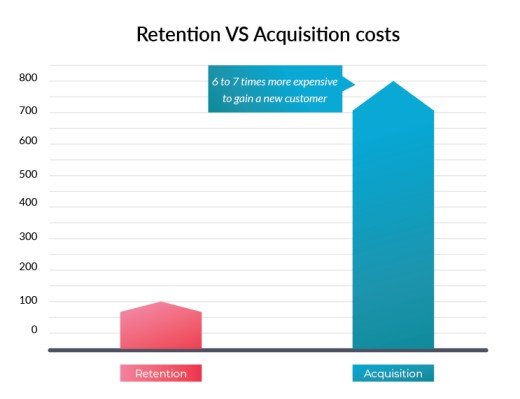 As a marketer, customer retention will always be an important aspect of your marketing strategy. Studies reveal that it costs up to 7x more to acquire a new customer vis-a-vis retaining an existing one; which is why investing in a loyalty program is of paramount importance! A loyalty program increases the customer lifetime value and boosts revenues. Moreover, an existing customer already trusts your brand and with some marketing efforts, marketers can easily elicit repeat purchases from them. A comprehensive tier-based loyalty program can aid in generating more sales and help achieve the desired targets you have set for your brand.
What is a Tier-Based Loyalty Program?
A tiered loyalty program is a type of ranking program that offers customers incremental benefits and perks based on the tier they are at. Brands gamify their loyalty programs by offering multiple engaging & personalized loyalty tiers. Each level, or tier, is associated with incremental benefits, and members are offered interesting rewards, both monetary and non-monetary, as they move up the ladder. As they rank higher up the tier; the rewards get sweeter, personalized, and luxurious; leading to both an aspirational value for the higher tiers, and an emotional affiliation with the brand!
Why should you opt for a Tier-Based Loyalty Program?
Customers who are engaged in a tier-based loyalty program will always choose you over your competitor as they have already invested in creating an account and are engaged with the rewards and perks. Let's explore the key benefits tiered loyalty programs offer:
A Feeling of Exclusivity
Most brands start the participants at a free level. This enables increased participation, and for brands to collect valuable customer data. As members move up the tiers, they get incremental benefits – monetary, non-monetary and aspirational – leading to a genuine sense of belonging and exclusivity. Customers tend to spend more to earn and maintain a VIP status.
Turns Customers into Brand Advocates
Members who are truly engaged with a tiered loyalty program form an emotional connection with the brand. They do not shy away from being vocal and social about their affinity towards their favorite brand. They may even go a step further and brag about their exclusive invite, freebies, special treatment, etc. on social media truly turning them into brand advocates!
Tiers make the Program Fun
Brands gamify their rewards program by adding exciting tiers that offer special benefits and perks to the end-user. Adding intriguing tier names, colors, themes and other brand elements increases customer engagement as they interact with the program. Going a step further, brands can include badges, stars, objects that match the theme of the program to make the customer feel privileged. A VIP status tier can have 3 gold stars, whereas a lower tier can offer 1 star.
Build an Emotional Connection
While transactional loyalty is important to attract customers to earn points, rewards, and incentives; emotional loyalty goes a long way in creating a connect with a brand! Thus, a VIP customer would be eligible not only for increased points and better rewards, conforming to the transactional loyalty; but also, things like exclusive event invitations, sessions with experts/influencers, that lead to both an aspirational value and an emotional connect! Personalized services like an exclusive visit from a brand stylist at home, an exclusive invite for an event, a tailored letter from a CEO, etc. evoke a set of emotions and bring customers closer to the brand, almost like building a closely knitted relationship.
User segmentation
Tiers help segment customers into different clusters depending on their buying & other engagement behavior. This provides marketers valuable data that can be used to disseminate offers, special benefits, etc. Brands can use this data to personalize their offerings like tailored birthday perks, special freebies based on their last purchase, exclusive invite for a special cause, etc.
Tiered Loyalty Programs – Brands who have done it Right
Marriott loyalty program – Marriot Bonvoy: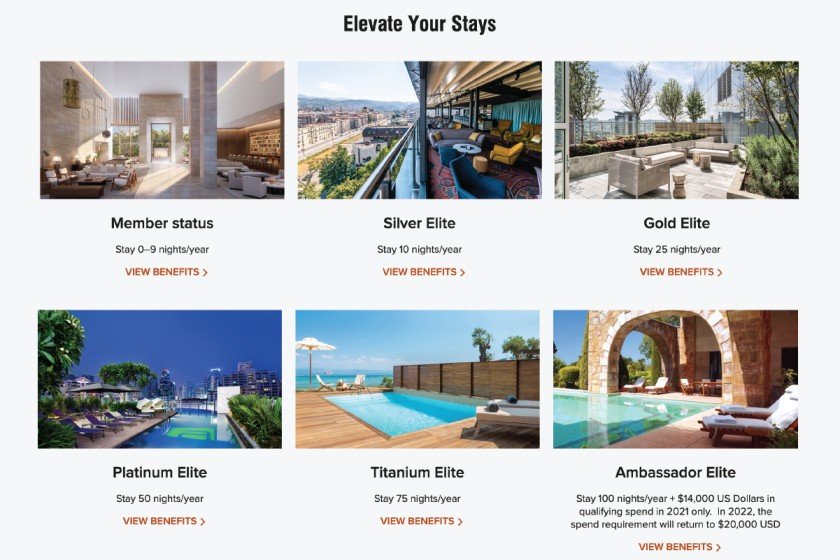 Before we jump into the tier section of Marriott's loyalty program, let's take a second to admire their loyalty page. It clearly articulates every benefit, reward, tier, and offers a plethora of benefits, making the program truly exciting and fun.
Marriott has gamified their loyalty program to offer travelers a prestigious status, along with thrilling perks at every tier. Customers are automatically enrolled into the program as they spend 0-9 nights/year in any of the 7000+ hotels and resorts across 131 countries. The basic amenities include free in-room Wi-Fi, mobile check-in, and mobile key, instant redemption for cocktails, meals, spa experiences, etc. The tiers offered by Marriott are Silver Elite, Gold Elite, Platinum Elite, Titanium Elite, and Ambassador Elite.
The VIP status at the highest "Ambassador Elite" tier is truly aspirational. The benefits supersede the perks offered by any other tier and make the travelers feel elite and exclusive. To be eligible, one must spend over 100 nights and invest a certain amount. The VIP amenities include 24 hours check-in and check-out flexibility, a welcome gift of your choice, full access to lounge and complimentary breakfast, dedicated elite support, etc. including other benefits offered at different tiers.
Sephora Loyalty Program – Beauty Insider: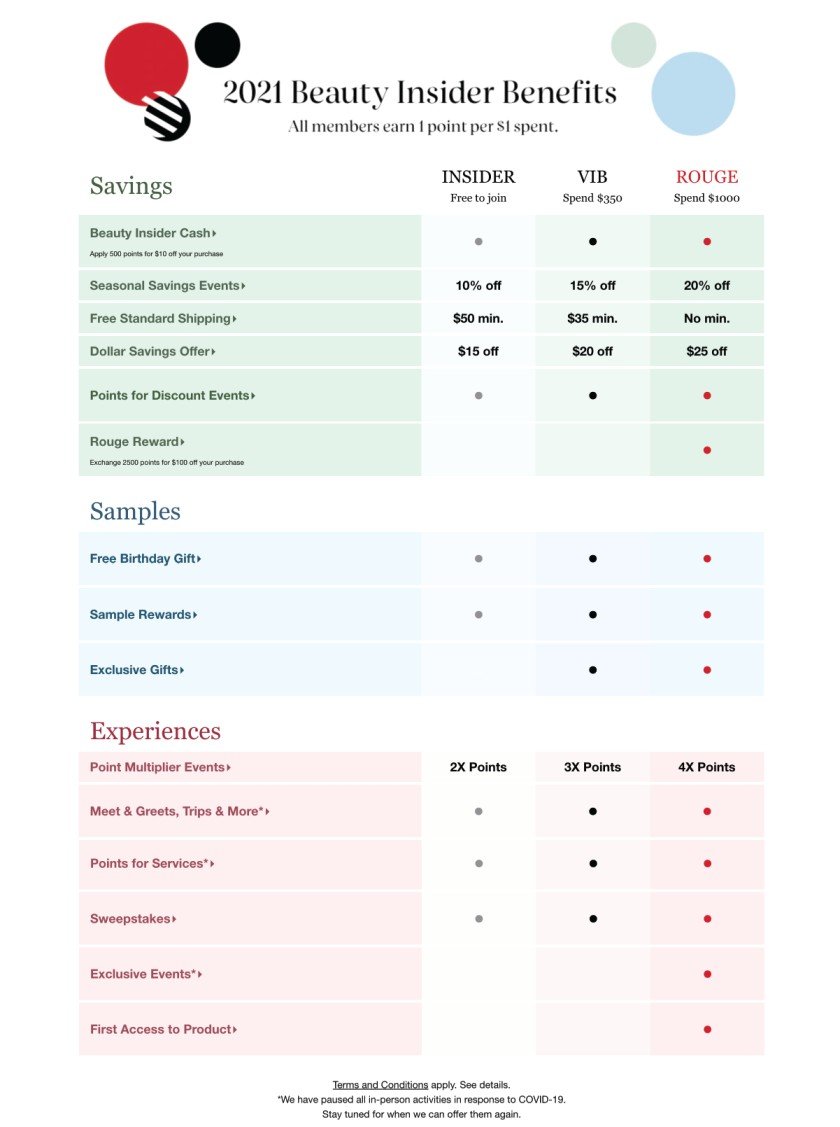 Leading beauty brand attracts users by offering exclusive benefits, rewards, experiences at every tier. Sephora's Beauty Insiders earn one point for every $1 spent, and the tier names offer a sense of exclusivity:
Insider (Free to join)
VIP (Spend $350)
Rouge (Spend $1000)
The Insider level is free to join, and the other 2 levels are unlocked after users spend a certain value. Spending $350 earns members a VIP status and as they spend $1000, they join the elite tier, Rouge. Apart from offering emotional benefits, Sephora's Beauty Insider program entices its members with dollar-saving offers, free shipping on a minimum amount spent, points for discount events, etc.
The rewards offered by Sephora are a mix of transactional and emotional benefits. Based on the tier, members get access to special point multiplier events twice a year where they can accrue points faster. Depending on the points accumulated, Beauty Insiders can exchange points for immersive experiences like a one-on-one with a brand founder, a chance to see how their favorite products are made, etc. Members at the Rouge level get access to exclusive events hosted by Sephora, featuring special services, elite swags, new product launches, restock, and more.
Gamified loyalty programs evoke a sense of fulfillment and achievement, and setting up tiers in loyalty programs strengthens relationships, develops long-term engagement, and increases customer lifetime value. To get the most out of a loyalty rewards program, brands need to deep dive and build an emotional connection with their customers by offering personalized perks at different tiers, experiences, customer services that truly make an impact and convert them into brand advocates.