4 Strategies to Increase Customer Loyalty Program Engagement With Gamification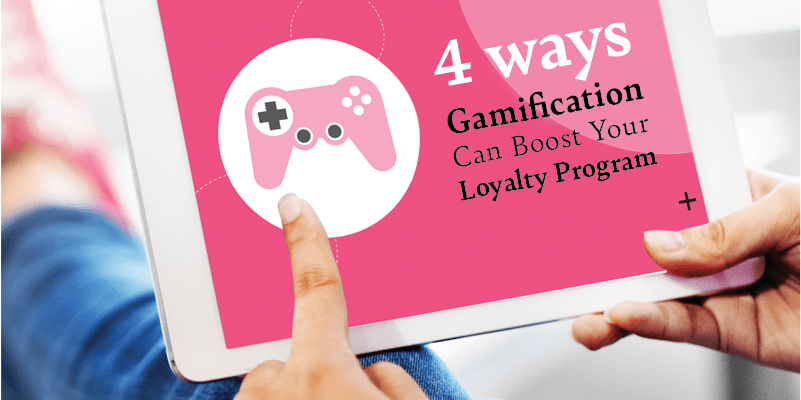 Acquiring a new customer costs more than selling to an existing one. Repeat customers also spend more than first-time buyers. This just shows the importance of customer loyalty. Customer loyalty programs can help retain customers and increase revenue.
Traditional methods for loyalty programs work. But in the wake of today's digital age, the competition has increased. Customers have more options to choose from among brands. Now, how can you make your loyalty program stand out?
Gamification is a good digital strategy to incorporate. Advanced data analytics, mobility, cloud services, and social media platforms have accelerated and improved the outcomes of gamification. Gamification is increasing the value of business across main elements like education, optimization of cost, and improvement in performance and engagement.
In 2018, the value of the gamification market reached $5.5 billion globally. Over the forecast period, which is from 2018 to 2024, it has a CAGR of 30.31% according to the Gamification Market – Growth, Trends, and Forecast (2019 – 2024). The growth of smartphones enabled it to create its vast base. Gamification as a concept has taken off with the increased use of the Internet, social media, and mobile technology. This proves that companies are keeping an eye on this and are starting to see its benefits.
Ways to Boost Your Loyalty Program With Gamification
The right sales gamification strategy can work wonders for engaging your customers and inspiring customer loyalty with a robust loyalty program software. Listed below are some of the ways to make your gamification strategy to work-
1. Keep customers needs in mind and give them what would be meaningful for them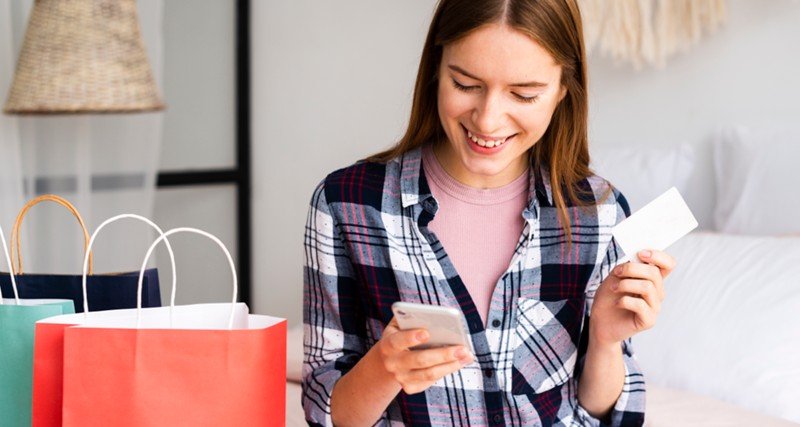 More and more brands are offering loyalty programs. But not all the customers actively participate in them. This is a lost opportunity in gaining your customers' trust and building a solid relationship with them to make them repeat buyers.
What many companies fail to realize is that monetary rewards are not all that drive customers to engage in loyalty programs. Many brands don't succeed in their loyalty programs because they forget to prioritize their customer's needs. When building a loyalty program, the goal is to acquire customers, retain them and increase their lifetime value. You'd want them to keep on choosing your brand against competitors.
To do that, you must understand your customer wants, needs, and preferences. Personalization is the key here. Through personalized rewards, your customers will feel that you value them. Let's take the example of Victoria's Secret, a leading lingerie retailer that has a separate brand geared for their younger audience called PINK. Perfect for the millennial crowd, the PINK Nation app ensures it merges the classic eCommerce experience with fun games and contests. It also reminds retailers that if a major percentage of your target audience comprises young, tech-savvy customers, then developing a custom app with games, rewards, prizes, including special promotions to get them more connected with the brand thus driving more sales can be effective.
2. Reward customers when they reach different loyalty tiers
One of the effective sales gamification ideas is to use tiers for your loyalty programs. This way, it's not just your customers who will benefit as your business can gain from it too. In this type of membership program, the customer's rewards are based on their rank. You can set the milestone whether it's based on how much they have spent in the year or how many purchases they have made. Since the customer advances on their rank, or tier, based on your metrics, it will encourage them to stick to your brand and engage more with its benefits structure.
Gamification makes leveling up your brand community more fun for your customers. Milestones and progress bars can be addictive with human's innate competitive nature. To make it easy for customers to monitor their progress, use visual indicators so they get a clear view of their status and how many more points they need to get to the next tier. The best gamification strategy is one that lets you customize your programs according to customer preferences.
Gamification techniques are applied by leading brands like Starbucks, in the My Starbucks Rewards program, to increase customer engagement and ensure repeat business. Starbucks Rewards program members receive incentives like free food and drinks, and customers receive points or "stars" with each purchase. Other unique rewards, such as a free birthday beverage and free refills become available as customers earn more stars. Those reaching the gold status get the best rewards. Starbucks provides incentives that gives consumers a sense of achievement and reinforces the idea that they will be rewarded for their loyalty to the brand.
3. Weave meaningful stories and content to engage customers
Utilizing gamification to engage your customers gives you many benefits. For instance, having loyalty programs helps you build a relationship with your customers. In turn, they become repeat customers and, potentially, even brand advocates. To do so, you can explore gamifying your programs in a fun and interactive way. This way, customers are more likely to interact and engage with your brand.
A good way to drive recurring behavior is by giving your customers a sense of accomplishment. For every challenge, there is a benefit. In turn, they will be motivated to repeat actions for your brand. Additionally, you can set multiple actions for each challenge or badge that is valuable to your business goals. After completing challenges and unlocking badges, you may also give your customers incentives for posting on social media, taking quizzes, and creating their own content.
An interesting example here is the NikeFuel app. Nike+ and Fuelband accessories allow Nike to connect with their customers gathering valuable information about them. The personal data collected is useful for enriching targeted content marketing campaigns. The NikeFuel app gives users incentives for using athletic tracking devices to compete against others while running and working out. This app can be linked to social media, which allows users to share and compare accomplishments. To make it more interesting and personalized, trophies and badges are awarded to those who reach the milestones and achieve accomplishments, this encourages customers to use their products and seek more rewards.
4. Offer experience-based rewards
Customers can be skeptical of rewards programs. Some of them may think they are too good to be true. That is why brands are working on being more creative. They understand that monetary perks such as coupons or free shipping. This is where experiential rewards come in for sales enablement gamification.
Having an emotional connection creates a long-lasting relationship. To do that, channeling experiences can help brands to create long-term loyalty with their customers. For example, Reebok converts customers into brand advocates by giving them personalized training programs and exclusive events. The North Face balances discounts and experience-based rewards by moving to a hybrid system with both experience-based rewards (such as its prior race entries and movie passes) and monetary certificates. They were able to do this by listening to customer feedback.
Customer loyalty programs
Around 54% of members of your loyalty programs are inactive. When ignored, these can be a huge loss for the potential of your business to gain profit, build customer relationships, and retain customers.
As companies continue to evolve, the search for helpful technologies has become more important. Take the advantage of gamification, as this is the most engaging tool you can use to improve customer engagement thus driving retention and customer loyalty. It's also important to note that the best gamification software for your business is one that meets your specific needs and requirements.
To leverage customer loyalty, you can also utilize a CRM software. This tool helps you get to know your customers better, create a more personalized experience to customers (keeping track of information such as important dates such as birthdays), and understand their likes and preferences. With more insights about your customers, you can build more effective ways to market and engage with them. And it doesn't even have to cost you anything. FinancesOnline.com published this list of free CRM tools you can use.
The most effective and best loyalty programs integrate gamification and focus on engaging customers instead of just focusing on getting transactions from them. Organizations across all industries are turning to gamification to encourage, incentivize and reward users to engage and implement new business processes and applications. Loyalty and engagement can encourage customers to repeatedly choose one brand and its products over the competition.