Driving Stronger Connections with Receipts Scanning
Brands and manufacturers need to revamp their loyalty programs to attract, retain, and grow customers. The changing landscape of retail along with new channels of shopping (e-commerce, marketplaces, etc.) is making most brands rethink their loyalty programs as they are unable to tie the point-of-sale purchase data to consumers.
The brands and manufacturers who have their own stores or presence on e-commerce are easily able to get visibility to customer data and analyse the different purchase patterns at their convenience. But what happens if the product is sold by wholesalers, smaller retailers, and marketplace channels? Is accurate data being reported or captured on a real time basis? With expansion and growth, it becomes difficult to keep track of the sales through different channels. The result is a huge chunk of customer information gets overlooked!
In the absence of a direct connection with the smaller retailers, brands and manufacturers are unable to collect the required data at the right time to bridge this gap in order to build a comprehensive loyalty program. This vast pool of valuable data can be collected with a simple receipt, enabling tracking on a real time basis. Receipts act as proof of purchase and provide a strong link of precision marketing for brands not having a direct connection with their point of sale. Receipt scanning can be of immense value for brands and manufacturers. The biggest advantage is it empowers them with information that can help them target their loyal customers with offers and gimmicks that will appeal to them.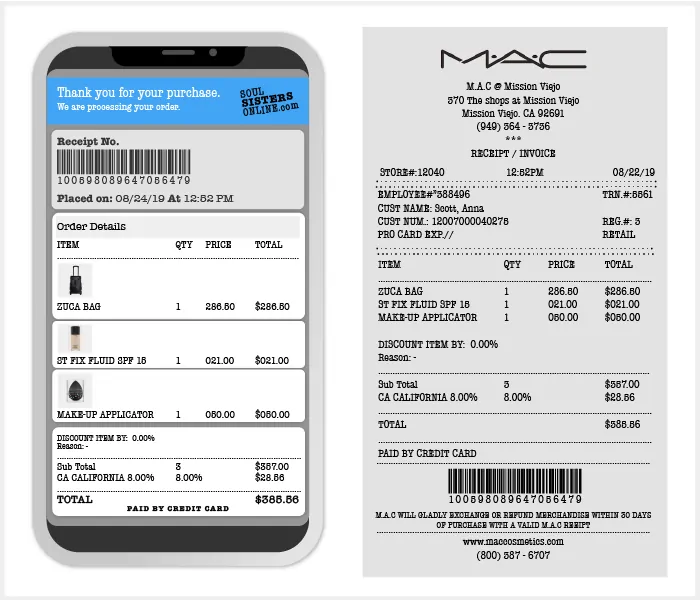 A deeper connection with customers can be forged in the following ways:
Knowing your customers – Without understanding the needs of customers, creating an effective rewards program can be challenging. Here are some important questions that can be answered:
Who is buying your product?
How much are they buying?
Where are they buying?
When are they buying?
What else are they buying?
Segment & target your customers – Segmentation helps brands cater to the specific needs of customers with the following benefits:
Create behavioral clusters based on spending, location, frequency, and other variables using machine learning
Effectively reach out to your target customer segments with specialized campaigns.
Create lasting customer connections – Strong bonds with customers are created when there is an emotional connection with customers; recognizing customers for their loyalty makes them come back for more. It empowers brands and manufacturers to create the following connections:
Emotional connection: special events, letter from CEO, limited edition merchandise, and surprise and delight are few examples of building an emotional connect.
Recognition: Rewards for being a loyal customers (Discounts, Sweepstakes, and Products)
Connect with your customers –  Establishing a strong customer connection is a process that involves insight into customer behaviour and data. What does this do?
It helps you gain direct marketing access to your customers
Presents an opportunity to up-sell/cross-sell
Have a better control over customers' data
Effective data collection can provide insights for companies to create better personalized loyalty programs. Innovative customer loyalty programs are ensuring a simpler break down of customer data.
Let's see an example of how easily the receipts scanning functionality can be leveraged in a rewards program.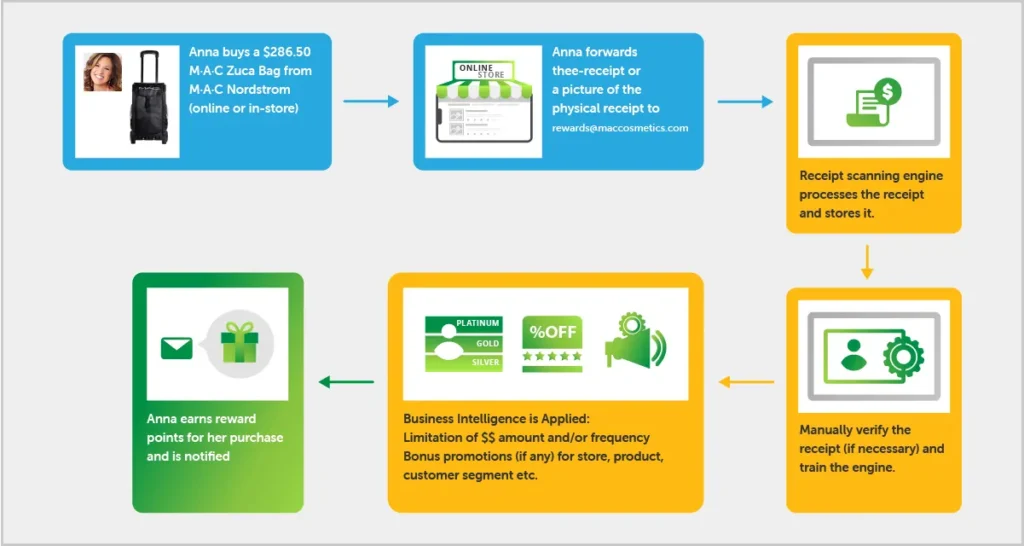 With the advances in technology, brands and manufacturers are focused on capturing tonnes of valuable data present in receipts. Brands can create a 360-degree customer view using the purchase history from retail stores. This enables them to run more comprehensive marketing programs that create loyalty across all different customer touch points online and offline. The experience to earn points for purchases must be seamless and simple for consumers to ensure customer loyalty.
Smart and efficient receipt processing enables brands and manufacturers to leverage different kinds of rewards options:
Free products/samples
Sweepstake entries
Extended warranty
Tier based rewards
Scan receipts for cash back
Product discounts
If done well, this can be a strong differentiator in creating long lasting customer loyalty.
Enabling customers to scan and submit their purchase receipts empowers brands and manufacturers to truly maximize their retail loyalty programs and extend offers.
This article was originally published on thewisemarketer.com