Top 5 Customer Retention Trends for 2020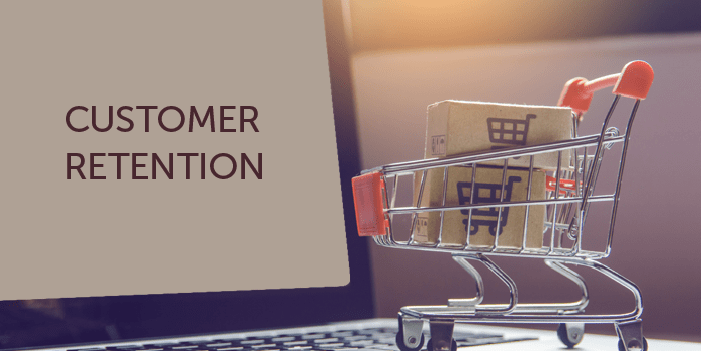 What is Customer Retention?
Most would describe it as the art of recognizing your most loyal customers, identifying their user behavior with relevant data analytics, and focusing activities with customers at the fulcrum point.
Considering its obvious and critical importance in any loyalty program and marketing strategy, we've decided to list the top customer retention trends we're predicting will take the stage in 2020.
1) Loyalty Rewards Program
A loyalty program is an incentive plan designed to build repeat business by offering the repeat customers rewards for their purchases, or special benefits that aren't available to non-participating customers. It is a great strategy for retention marketing.
Loyalty programs have become increasingly important sales-building strategies for restaurant chains, particularly companies such as Starbucks that depend on frequency. Starbucks is constantly adding new elements to keep their customers engaged and happy. They started a contest called Starbucks for Life, giving its loyalty program members a chance to win a beverage or food item every day for a month, a year, or even the rest of their life.
There are now 17 million U.S. members of Starbucks Rewards, 15% higher compared to the past year, making it one of the most popular loyalty programs in the restaurant industry.
2) Personalization
Personalization is an important tool for businesses. It is now emerging as a strong differentiator for brands and helps in creating emotionally loyal customers. Emotionally loyal customers are willing to spend with a brand even if meaningful and available alternatives are presented. Customer segmentation can help in targeting users into actionable clusters and focusing on personalization techniques. K-means clustering is one such technique used for segmenting users. Targeted marketing campaigns can be run against actionable segments to derive revenue. Companies running loyalty campaigns can employ these tactics.
Research by Gallup has demonstrated that consumers with strong emotional connections to retailers will visit their stores 32% more often and spend 46% more money than those without emotional bonds.

Personalization leads to an emotional connection with customers. As an example, leading cosmetics retailer Sephora uses personalization to achieve a better connection with their customers. How they do this is with the use of personalized emails, their beauty Insider loyalty program, and in-store technology, such as Color IQ, which scans customers' skin to help them determine the right foundations, concealers and lipsticks for their skin color. Shoppers' Beauty Insider profiles are unified across Sephora.com and its mobile app; and, this can be accessed in store, personalizing consumers' shopping experiences, irrespective of their entry point.
3) Customer Experience
Retention is a direct result of impeccable customer experience; 70% of buying experiences are based on how the customer feels they are being treated. Brands are now coming up with unique ways to offer customers experiences that matter to them. Here are some factors that matter:
Proactive engagement: An approach to customer support, where companies actively make the first move to understand their customers and sort their issues. This creates a secure connection between a customer and a brand that gets strengthened over time, ensuring mutual value. It does not matter if the support is automated in the form of automated chat bots or is live, the crux here is that customer support matters.
Augmented and virtual reality (VR) experiences: Brands are now using Augmented and virtual reality to show their products or services in a new light. These technologies play a vital role in experiencing things before we attain them in reality.  As an example, IKEA has an intuitive app interface that works as an engaging ecommerce mobile platform. In addition to this, they also infuse VR technology to let users visualize furniture in their own home, without having to enter an IKEA store.
Multi-language and multi-currency: These features are gaining huge acceptance. Opting for a multilingual and multi-currency website is one of the best ways to improve user experience, increase sales, and establish your brand internationally.
4) Data Sciences & Analytics
With an enormous amount of customer data available, it is important for brands to understand which data and how it should be used. Past data should be analysed to identify trends of customer behavior.
As per McKinsey Global Institute, data-driven organizations are 23 times more likely to acquire customers, six times as likely to retain customers, and 19 times as likely to be profitable.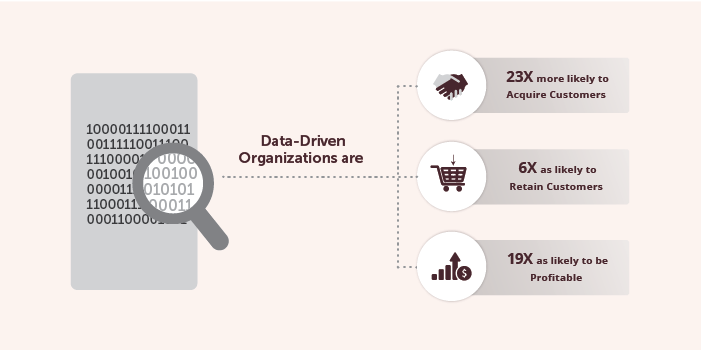 FSAStore.com, the largest online marketplace for guaranteed FSA-eligible products, has increased their customer lifetime value by 22% using data sciences and analytics.
5) Omni-Channel
Offering a seamless experience for customers across all sales channels such as online, physical stores, phone orders, and mobile app is important. An omni-channel experience helps connect with audiences across all touchpoints and on every channel to ensure a consistent experience. This can help brands:
Increase repeat purchases by up to 80%
Improve per-customer revenue by 2.4x
Let's look at few brands practicing omni-channel strategies:
Nike: The omnichannel customer experience is just as seamless when customers aren't in the store. It allows them to create an experience that is holistic and immersive. With the Nike Plus app, customers automatically get updates about the store layout to make the shopping experience easier and get prompted to 'unlock' specific experiences for the store and the geography.
Disney: My Disney experience store is available on both desktop and mobile devices; it allows guests to have a seamless customer experience between their online vacation planning, phone support and planning, as well as in-person vacation experience.
Customer retention strategies can only be successful when a brand recognizes the importance of the above trends and applies them to their business depending on their needs.
This article was originally published on thewisemarketer.com