In this interview, Debbie Hauss, Editor-in-Chief at Retail TouchPoints shares her thoughts on how retailers can build a customer loyalty program that encourages users to engage with the brand and enhance customer retention.
With more than 11 years of experience covering the retail industry, Debbie frequently speaks at industry events as a retail thought leader. To know more about the insightful tips and strategies from Debbie, read the excerpts from the interview below.
---
Q & A Excerpts – Building a Loyalty Program 
Zinrelo: What are the 3 most important elements of a modern-day loyalty rewards program in eCommerce?
Debbie: Here are the 3 most important elements:
Social Sharing: More and more, shoppers depend on their friends, family and colleagues for product reviews, ratings and information. Retailers and brands should not shy away from making this information prominent and available to their customers, because they will find it elsewhere. So, keep them on your site and embrace the good and not-so-good feedback. Reward customers who recommend your products and share helpful feedback.
Relevant Rewards: Show adequate appreciation to your best shoppers with personalized and relevant rewards. Do the due diligence and make it count by collecting the cross-channel data on individual customers, then give them rewards that matter. Don't skimp – think about the cost of acquiring new, loyal customers. Also, surprise and delight customers with unexpected rewards.
Considered Convenience: Again, collect comprehensive data on your individual shoppers and be sure to communicate with them via their preferred channel of choice at the right time of day. For example, if you know a shopper is a late-night buyer on the e-Commerce site, set up real-time notifications and offers that will arrive when she's online. If a shopper is an on-the-go mobile app user, use relevant push notifications.
Zinrelo: How can eCommerce merchants use data to leverage their customer loyalty programs effectively?
Debbie: Collect as much cross-channel shopper behavior data as possible, store it in one location, then share it across business units. All departments – including Marketing, Merchandising, Supply Chain, Shopper Experience, etc – should be accessing the same data to ensure the customer has a consistent, well-informed experience across all touch points of the shopper journey.
Use that data to develop personalized and relevant rewards programs and communicate with shoppers via their channel of choice, at the right time and place.
Zinrelo: What are the most effective metrics to measure customer loyalty in eCommerce?
Debbie: When it comes to product purchases, look at the frequency of purchase over time and the types of products purchased. Also, be sure to monitor social media activity, including posts on Instagram and Pinterest, as well as Facebook and Twitter. Know where your customers like to share. Finally, don't forget to monitor customer service inquiries, comments and complaints.
Free value calculator to estimate the ROI your business can derive from the loyalty rewards program.
---
More About Our Influencer: Debbie Hauss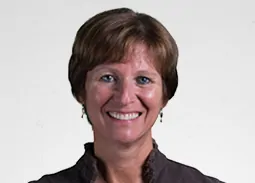 In her role as Editor-in-Chief, Debbie manages the multi-media components of Retail TouchPoints, including a weekly newsletter with an audience of more than 35,000 retail executives. She also speaks at industry events as a retail thought leader with more than 11 years of experience covering the retail industry.
Debbie has worked as an editorial manager, writer and editor in various industries. Prior to Retail TouchPoints, she served as the Managing Editor for Retail Information Systems News, Chief Content Editor for Parentgiving.com, and Project Manager/ Copy Editor for a Lexis Nexis web site called lexisONE.com.
Twitter Profile: https://twitter.com/dhauss